Hostcomm and VICIdial
A Successful Relationship

Hostcomm is proud to have worked closely with VICIdial® for over 10 years. Our relationship with VICIdial® has been a key element in the distinctive contact centre solution that, today, Hostcomm is able to offer clients that use our ContactPro Hosted Predictive Dialler and Hosted Contact Centre services.
Your Options
If you are interested in the VICIdial® solution offered by Hostcomm, you have several options available:

A VICIdial® server hosted in one of Hostcomm's secure data centres with everything you need to start dialling immediately.
Support for your premises-based VICIdial® server and supply of additional modules.
Relocation of your VICIdial® server to our secure data centre
Support for your hosted VICIdial® server hosted by your service provider.
Here are some happy customers that use Hostcomm's VICIdial® service ---
Talk to Our Sales Team
Tell us about your business communications needs and we can recommend the best solution.


Vicidial Case Study
Read a Case Study on how the Hostcomm Vicidial dialler has been a big part of improving productivity for a major business process outsourcers.

Hostcomm's Advanced Customisations to VICIdial®
Improved client interface
We have taken the standard VICIdial® interface to a new level.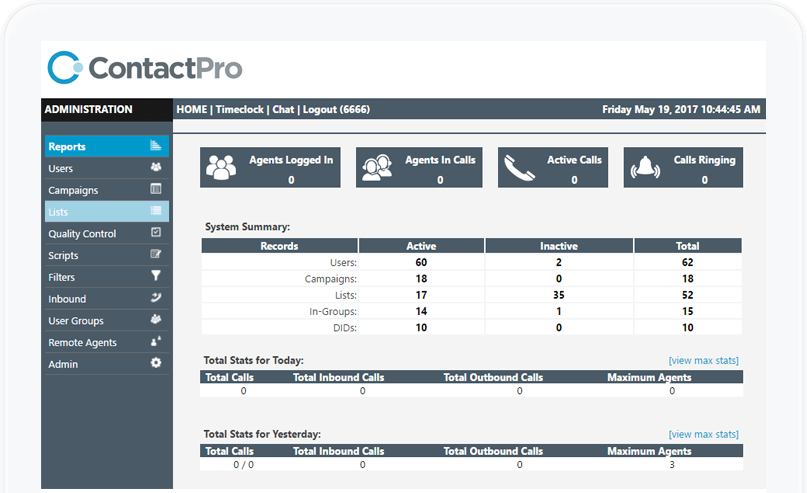 Live Activity wallboards
We have a suite of real-time wallboards to keep you and your team up to date on your campaign performance.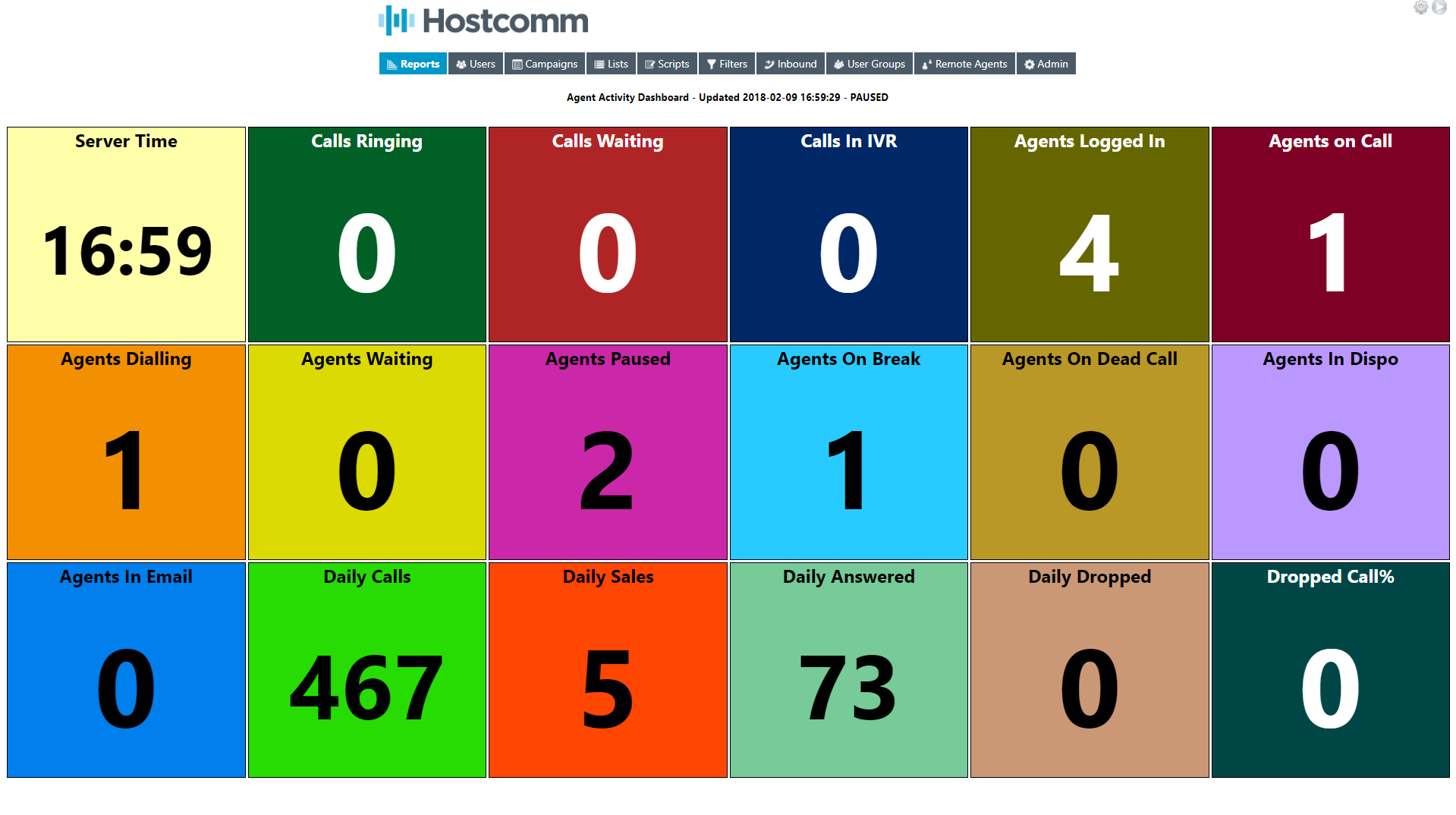 Payment IVR
This allows your agents to take card payments while maintaining the call with the customer.
PCI DSS compliance
We currently in the process of obtaining full PCI DSS compliance for our payment services, in order to provide your customers with full security.
Custom reporting
In additional to real-time monitoring we offer a range of custom reports which will help you improve your productivity.
SMS text campaigns
Set up and run an SMS campaign to follow up on a call. Choose your SMS provider and we will set up your campaign, as well as monitoring and reporting.
Web RTC multichannel plug-in
Add this plug-in on to your website and you can connect your contact centre directly with website visitors. They will be able to contact you by phone, web chat or video.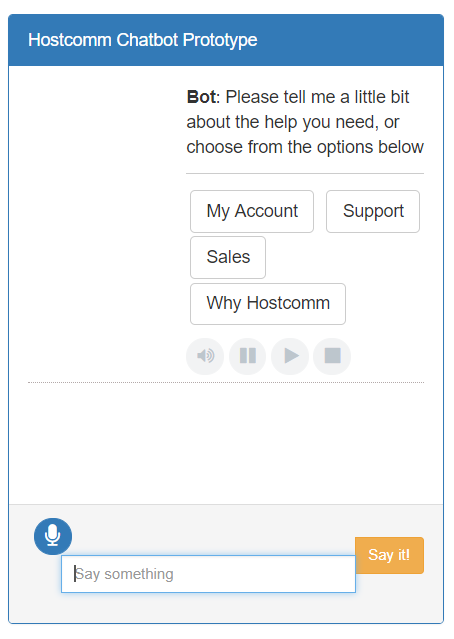 Rebranding
You can rebrand your interface. Add a logo or your choice of colours to make it your own.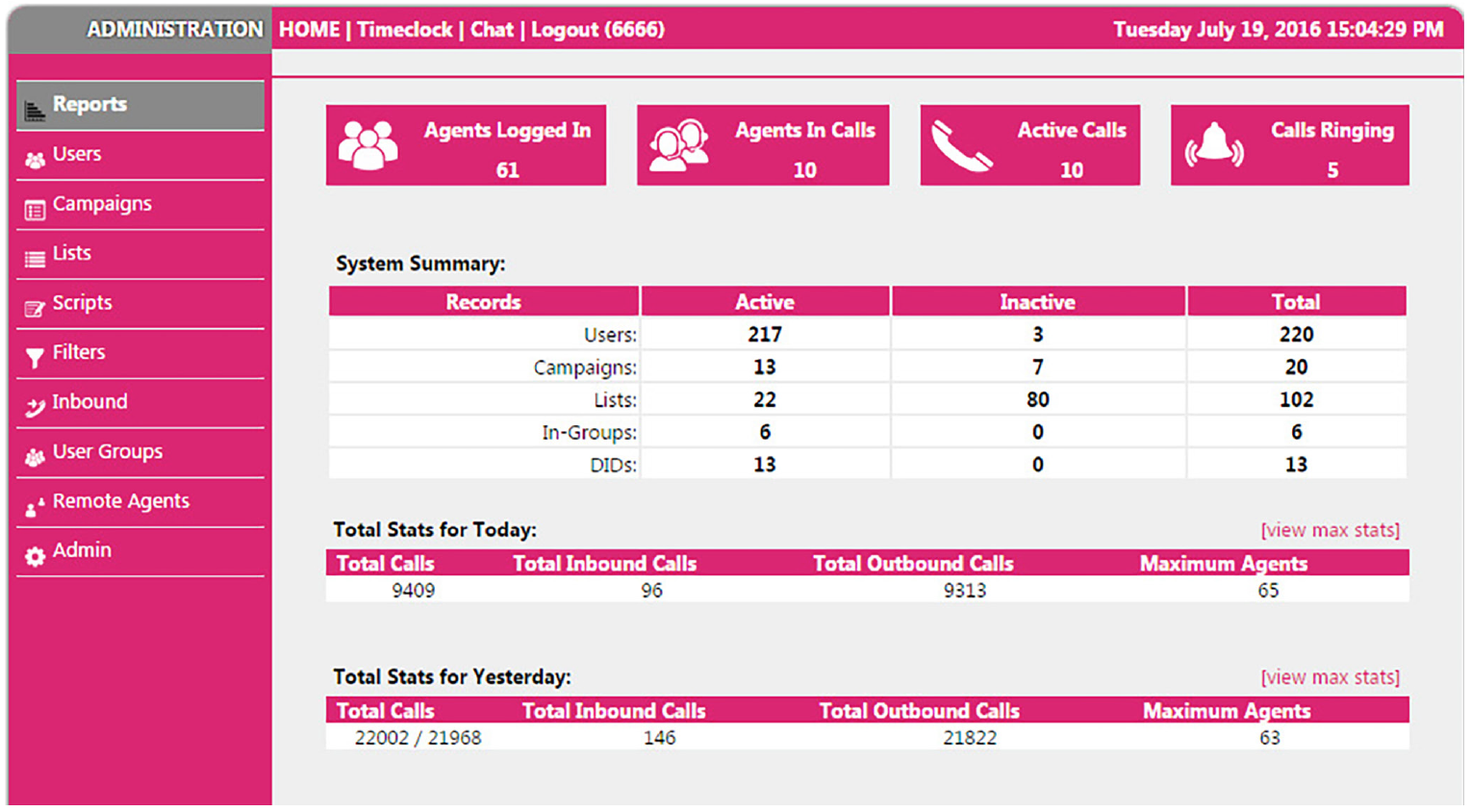 CRM integration
We can integrate your Dialler to the CRM in order to make your dialler even more powerful and will allow you to "click to dial" from your customer records.
The result of this is that the VICIdial® server becomes a customised solution for our clients. And even with the added benefits of Hostcomm support and customisation, the costs are far lower than an on-premise solution.

Here is a full feature list for our Contact Centre solution.
VICIdial® Services offered by Hostcomm
Health checks
Installation single server and cluster
Telephone technical support
Improved security up to PCI DSS
Additional module installs
Custom script development (in-house developers)
Database management
Feature additions to VICIdial® SVN
Rapid bug and problem resolution
Find out more about our Contact Centre Services
Disclaimer

VICIdial® is a registered trademark of the VICIdial Group. Hostcomm Limited is not associated with the VICIdial Group.