What is SIP trunking?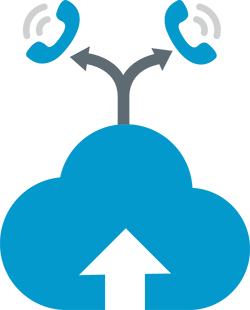 SIP trunking is the VoIP alternative to traditional ISDN connections. It's a communications service that connects your voice calls over an IP network, eliminating the need for physical ISDN lines.
This not only cuts your telephony costs, but gives you increased flexibility as your lines aren't fixed – they can move with you. And unlike fixed ISDN lines, the Hostcomm SIP Trunk service can easily expand to meet your needs. It also offers excellent service availability by utilising multiple carrier routes.
SIP Trunks for Business
The Hostcomm SIP Trunk service is provided with a number of channels for inbound and outbound calling. Hostcomm is a publicly accessible telephone service (PATS) provider and, as such, it provides any UK number, emergency services, number porting, international calls and many other services.

SIP Trunks for Predictive Diallers
Hostcomm's SIP Trunk service can also provide you with hundreds of lines if required. They're load balanced across multiple carriers to ensure call continuity in the event of a carrier problem. It can also handle high calls per second (CPS) rates, low average call duration (ACD) and connect rates (ASR).