Enjoy The Benefits Of Our Hosted Contact Centre
Secure And Reliable Service

The Hostcomm Contact Centre is a highly reliable inbound contact centre service with low latency and high call quality. Our systems are built to ensure that your data is very secure. In addition, you will have the benefit from the support of our UK based in-house team of technical support engineers.

Connect To Your Customers Through Multiple Channels

Hostcomm's Contact Pro Contact Centre can handle a wide range of Multi-channel communications options: email, text, VoIP call, tweet or web form. Your agents can log into a single queue, ensuring each enquiry type is handled with an equal level of service.

Constantly Improve With Advanced Analytics & Reporting

Contact Pro offers Customised Reporting and Real Time monitoring: our developers can ensure that you get the bespoke analysis for your business needs. Campaign, data and agent performance reports are generated in real time and available to download, and wall boards are available for quick viewing.
Route Your Calls To The Right Agent, Every Time

Hostcomm's intelligent call routing ensures every call is answered by the right agent, first time. Calls can be routed based on agent skills, campaigns, priorities, telephone numbers or geography.

Integrate Your CRM And Maximise Productivity

Integrate with your own systems and include features like "click to dial" or screen pop of client records. This will improve efficiency and results in your call centre by integrating your CRM database with Hostcomm ContactPro, a hosted predictive dialler.

Delight Your Customers With Blended Outbound Dialling and Call Backs

Contact Pro offers provides complete blended calling with a built-in Predictive Dialler. As inbound call volumes decline you may want to start some outbound activity or you can automate the callbacks process.
Talk to Our Sales Team
Tell us about your business communications needs and we can recommend the best solution.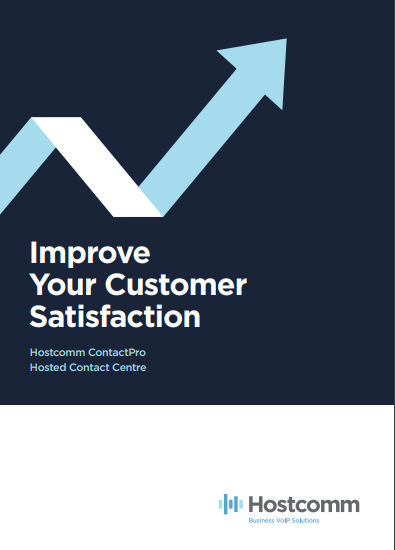 Download our Contact Centre Product Sheet
To learn more about how our Contact Centre solution can help your inbound call centre become more productive, download our Contact Centre Product Sheet.

Our contact centre solution has everything you need to operate an advanced contact centre and with our sophisticated customisation options, it significantly improve your customer experience.


The Contact Centre Agent Interface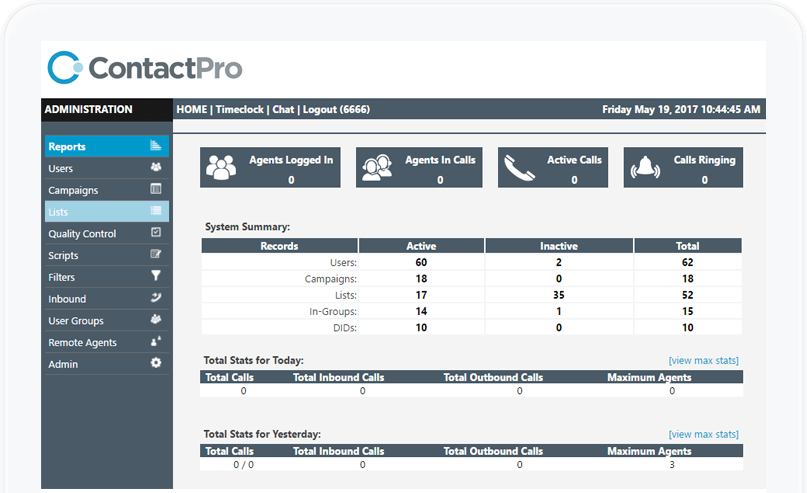 For an example of how ContractPro hosted contact centre solution has improved their business, read about the experience of one of the UK's major provider of outsourced payment services, Orbit in the Orbit Case Study.
---
Multi-channel Communications
Multi-channel communications operate seamlessly across your system. Your agents will be able to log on to a single IVR for each one, making the customer experience integrated and consistent. This synchronised approach presents a single face to your customer, ensuring they receive the same high quality of service, whichever channel they use.
Multi-channel options include:
| | |
| --- | --- |
| Voice Call | SMS |
| Web Chat | Email |
| Conference Calls | Video |
| Voice Mail | Tweets |
Benefits of Multi-channel
Log-in to a single queue allowing the same level of service for each enquiry
Easily move from one communication channel to another
Engage in more than one customer conversation at a time
Integrates with your CRM or back office systems
Supply information easily to customers such as documents, video or web links
Connect with, or pass enquiries to, specialists in your organisation
Easy to use, your agents can get started very quickly.
---
Intelligent Agent Scripting
The confidence of your agent plays a vital role in successful calls. With intelligent-agent scripting, you can keep your agents on-topic, feeling knowledgeable and confident. That makes it easier to sell or to deliver great customer service on every call.
Watch our Video to learn more about Scripting & Surveys
Key benefits of intelligent scripting
Ready to go with no IT involvement required
Easy to administer - just point and click
Screen Pop Survey questions for agents
Data capture in MySQL format for easy export
Responsive design for mobile, desktop and tablet
Comprehensive online training manual
Survey & Data Capture Forms
Hostcomm Surveyor is a hosted Computer Assisted Telephone Interview (CATI ) application that allows you to create powerful telephone and online surveys, quickly and easily. Increase your contact rates and successfully complete surveys faster, collecting the data you need promptly to process a sale or action a customer service activity.

---
Wallboard & Reporting
The Hostcomm Wallboard is an advanced resource which gives you real-time information on the progress of your hosted dialler.
Key Benefits of Reporting
View on any browser
Real-time reporting
Standard or customisable metrics
Hostcomm Wallboard
The Wallboard is an easy to access web page
Shows real-time performance
Log-in and take control of sales and campaign performance
Access either in the office or remotely
Agent Activity Dashboard
Fully customisable, the Agent Activity Dashboard gives real impact to your monitoring. The bold tile design makes it easy for the whole team to see your call centre achievements.
Once you have chosen the metrics you want to measure, you can customise the names and colours with our easy to use design interface.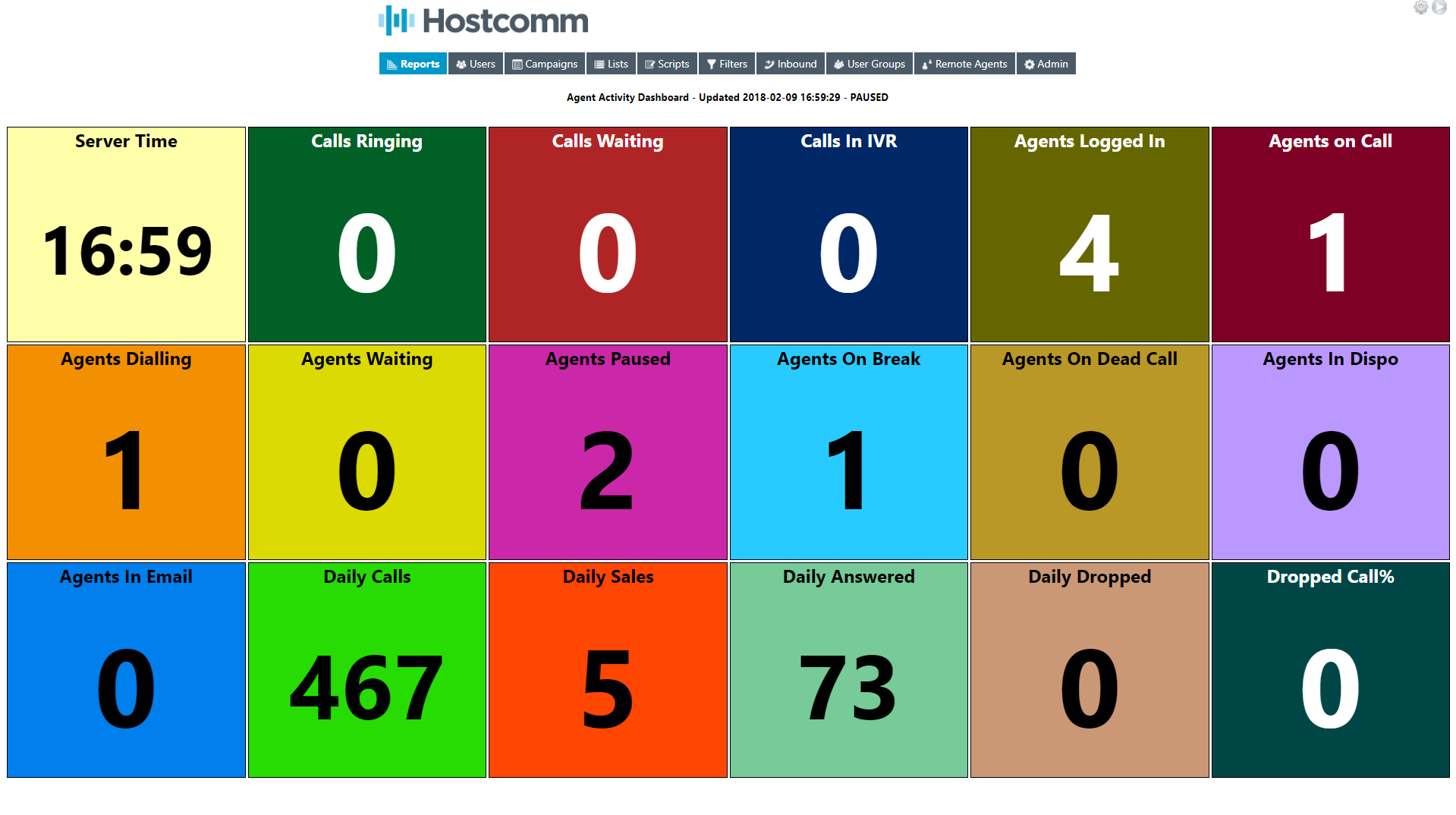 ---
PCI Compliant IVR Payments
If your contact centre handles any credit and debit card details, you have a duty to protect your customers from fraud. Having a hosted Payment Card Industry (PCI) compliant Interactive Voice Response (IVR) payment service ensures that your organisation complies with the PCI Data Security Standard (DSS).
Hostcomm's Payment IVR Application is an advanced and secure contact centre payment solution which integrates with Hostcomm's Contact Centre Platform. It's also a cost-effective and simple way to ensure your agents are not exposed to customer's confidential card information.
Benefits of our Payment IVR
Cost-effective - just Pay As You Go
No additional hardware or software costs
High performance - manage multiple card payments
Easy to use - agents can be trained quickly
Works with most payment gateways using secure API
Meets PCI DSS security criteria
All your call recording are held securely
Dedicated firewalled server eradicating server breaches
Unlimited support and training included in the monthly service fee
Watch our Video to learn more about Payment IVR System.
---
Call Recording
Hosted call recordings are used by all types of businesses. They're a key tool for staff training and can improve agent performance to ensure better call outcomes for your contact centre in the long-term.
The option to record calls is available as standard with the ContactPro Hosted Contact Centre service. For smaller businesses, it's an efficient way to avoid additional in-house IT and staffing costs, while larger businesses operating in different locations can benefit from a central hub, wherever their agents are operating from.

Advanced Call Recording for your business
All call recordings are compliant
Never miss call information
Call recordings at your finger-tips
All recordings stored securely
Call recordings available for remote agents too
Use call recordings to train your agents
Our recordings are easily searchable with our advance search application
Dedicated servers for ample storage
---
Call Routing
Intelligent call routing can transform a potentially bad customer experience into successful and positive one. It means your agents are prepared for the next conversation and is much more likely to end with a satisfactory outcome for your customer.
Using Hostcomm's Intelligent Call Routing system, calls can easily be routed according to different variables including agent skills, campaigns, call priorities, telephone numbers or geographic origin. We'll help you determine the best call routing strategies for your call centre and we'll help you set it up.
---
Call Routing Methods
Flexible routing options
Direct routing, otherwise known as hunt groups, is the standard model for routing direct calls and is a great option for companies just getting started.
When your customers call a single number, the call gets distributed over several phone lines, which means less customer waiting time. These groups can be spread around the country or the world or even to agents working from home.
Route calls to the right agents
Some agents can be reluctant to take calls for whatever reason. Using Least Idle routing, the system can place calls to any agent who has been waiting the longest to take one.
And with Least Occupied routing, the next call is sent to whoever's been least used throughout the day. This is a great way of preventing agents from putting themselves at the back of the queue.

Route calls to your best agents
Skills-based Routing is a way of routing calls to your most qualified agents. Intelligent call routing can allocate a specific number to agents - usually from one to ten - to denote their skills in a particular area.
This ensures your customers get through to an agent who is best placed to resolve their query. This method also protects new or less experienced staff from high call volumes as they gain knowledge and experience.
Set up call priorities for VIP customers
At busy times, it's easy to route calls to additional call centre agents who are working in different areas or campaigns, or even different call centres.

Some customers may be more important to your company and require a faster response. Hostcomm can set up call priorities so the caller ID of a particular VIP customer is recognised and given higher priority.
Route calls by caller location
Call routing can tag each call with an indication of its origin. For example, the call may come from France and the system will alert the agent so they can answer in the appropriate language.
If required, the system can also play a short message to tell the agent where the call has come from before they're connected.
Tag calls by your business needs
Another way of helping and alerting the agent to the type of call they're about to receive is through a colour coding process. The call routing system can colour-code the inbound call based on information that you set up.
This could include location, product type or VIP customer and the agent knows instantly how to respond. Colour coding works well because agents can process this information faster than by reading a message.

Let customers choose an agent
Our inbound call routing system can give callers the option of selecting the agent they wish to speak to. If the agent's already on a call, they'll be able to see that a queue is forming and react accordingly.

Hostcomm can provide callers with a unique PIN, allowing them to be routed through to a specific team.

Redirect nuisance calls
On occasion, call centres can receive nuisance calls. Not only can they be distressing for your agents, but can also have a negative impact on the overall customer experience by taking up valuable call time.
It's possible to create the routing of such calls by sending nuisance callers into a separate queue or to a voicemail service where they can leave a message.

Queue Call Backs
Your customers don't like waiting in queues. And your agents don't like dealing with customers who have been kept waiting.
The Hostcomm Contact Centre solution can help smooth peaks in call volumes and reduce the length of time customers are required to wait in a queue. This is achieved using queue callback technology. The contact centre uses the inbuilt predictive dialler to create the ability to automate an outbound call.
Customers in the queue to request a callback. When an agent becomes available, the callback is automatically dialled and passed to the agent when it is connected.
Learn more about the Call Back technology vailable in our Hosted Contact Centre Service here: