Deliver superior client service consistently across your organisation
Develop better relationships with your clients

by letting them decide how to communicate with you and when.

Quickly transform your customer service

by improving agent productivity, client engagement and real-time transaction visibility.

Reduce operational costs

with a simplified system which enables fewer support and administration staff to achieve your organisations goals.
Customers that are using Hostcomm's Services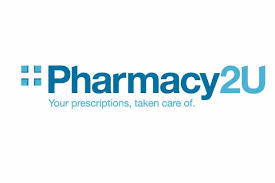 Contact Our Sales Team
Our expert advisers will recommend the best contact centre options for your organisation.


Key Features of our Contact Centre
A complete blended omni-channel inbound / outbound solution from a single supplier, reducing your operational costs and admin overhead.
Integrated AI Chatbot
Up to 85% of your customer service requests can be completed by a chatbot, 24 hours a day. This will improve client engagement and reduce your operational costs.
Integrates with your SIP PBX
No need to rip out your existing PBX or call centre. We can send WebRTC phone calls from your website to your existing systems.
Ease Queue Congestion
Hostcomm's omni channel contact features such as chat, chatbots and queue call backs eradicate long queue wait times by giving your clients an alternative quicker way to get what they want.
We can integrate with your CRM database and back-off systems and include features like "click to dial" or screen pop of client records.
Generate Real-Time reports for campaign, data and agent performance. And our advanced wall boards provide an overview for the whole team.
View Our Contact Centre Pricing
Use our contact centre solution pricing calculator to work out the cost of our ideal plan.
---
Omni-channel Communications
Hostcomm's omni-channel cloud contact centre will deliver a great, seamless experience for your clients regardless of their preferred touchpoint. Your service staff will have a simple web interface from which they can handle voice calls, chats, SMS, emails, video, social media, chatbots and WebRTC calls.
Hostcomm Contact Centre Interface
Benefits of Omni-channel
Your clients will receive consistently great service from your web site, social media and web applications regardless of how and when they choose to contact you.
By adopting new technology like chatbots and WebRTC you can differentiate your brand and prove that you care about your client's experience.
Reduce operational costs by having the same chat or chatbot user interface across all of your channels eg web site, Skype, Slack, Facebook & Twitter.
Respond to service problems much more quickly with real time monitoring across all of your communications channels.


Extend the life of legacy investments with slick integration to various systems like your SIP PBX, ticketing system and messenger platforms.
Increase sales by proactively engaging visiting clients using chat and chatbots 24 x 7 from any channel.
---
---
---
Secure Agent Assisted Payment System
If your contact centre handles credit and debit card payments, you have a duty to protect your customers from fraud. Our agent assisted service requires no training and the agent is not exposed in any way to card data or DTMF tones.
Benefits of our Payment IVR
PCI DSS compliant (from end of August 2018)
No additional hardware or software costs
High performance - manage multiple card payments at the same time
Easy to use and agents can be trained quickly
Works with most payment gateways using secure API
Agent has visibility of client's card payment progress.
Client is returned to Agent automatically following payment.
Unlimited support and training included in the monthly service fee
Watch our Video to learn more about Payment IVR System.

---
Wallboard & Reporting
The Hostcomm Wallboard is an advanced resource which gives you real-time information on the progress of your hosted dialler.
Key Benefits of Reporting
View on any browser
Real-time reporting
Standard or customisable metrics
Hostcomm Wallboard
The Wallboard is an easy to access web page
Shows real-time performance
Log-in and take control of sales and campaign performance
Access either in the office or remotely
---
---
Contact Centre Full Feature List
Click on the tabs below to learn about more about the features within the Hostcomm Contact Centre, that are available to improve your business productivity.
Bot can handover to a human automatically when unsure
Unlimited bot deployments
Omnichannel - chat, email, webrtc click to call, buttons
Speech recognition through web browser
Speech to text
Social Media integration
Text to speech
Set up using simple web code snippet
Easy bit programming
Bot development services
Database integration
Integration with other bot code for eg a personality
Agent can manually take over a chatbot session seamlessly
Abuse / profanity monitoring
Bot can authenticate a web visitor and provide confidential information
Chats between Operators and website visitors
Chat forwarding (to Operators and Groups)
Quality Assurance / Mentor Chats
Different Chat Invitation Styles
Chat Queue Line (Group and Operator )
Callback Service
Chat Priority Levels
Global Chat Archive
Email Chat Transcripts
Customization & Branding
Answer Suggestions / Quick Search Window
Typing Indicator (bi-directional)
Chat Opening Times / Schedule
Two-way file transfer
Email based Ticketing system
Configure as an email client
Database integration
Automatic preconfigured chat invites
Bot integration
Live view of chat, bot and web visitor sessions
Social Media integration
Onsite / Offsite chat
Multiple chat groups
Whisper mode
Translation real time
Custom input fields
Set up with web code snippet
Auto-generate call lists based on dropped inbound queued calls
Queue call back allowing callers to request an automatic call back retaining their place in the queue
Flashing light trigger when calls are waiting in a queue
Take inbound calls gathering CallerID
ACD for inbound and fronter/closer verification calls
Estimated hold time, place in line, overflow queues
Skills-based ranking and call routing per queue and campaign
Queue Prioritization per campaign and inbound group
Inbound email handling through the agent web screen
Skills-based routing with agent ranking
Web-configurable IVRs and Voicemail boxes
SMS campaign manager
Supports any SMS API
Auto SMS sending after agent disposition
Inbound and Outbound sending
Multi-Language Support (with auto detection)
Receive emails via POP or IMAP
Send emails through SMTP
Send & receive messages via Facebook and Twitter (API)
HTML and plain text Emails
Full SSL Support
SPAM-Free, secure and unified mailbox
Full ticket lifecycle from opening to resolution
Assign Tickets to Operators
Assign Chats to Tickets
Dynamic/Automatic Templates (email that almost writes itself)
Track all kind of business issues
Send and receive attachments
Link Chats and Tickets
Flawless FAQ integration, respond to inquiries with lightning speed
Waiting Time indicator
Search & Filter options
Collision Avoidance
Alerts & Notifications
Predictive, progressive and preview dialling
Lead recycling
3rd party conferencing (with DTMF macros and number presets)
Inbound, Outbound and Blended call handling, also Inbound Email and Chat
Scheduled Callbacks: Agent-Only and Anyone
Agents can work from almost any internet connected computer
Agent Scripting with customer data
External CRM Integration
Virtually limitless campaigns, lists, IVRs, inbound queues, DIDs, phone accounts, voicemail boxes.
Automatic Call recording with advanced call recording search.
Transfer calls with customer data to a closer/verifier
Autodial campaigns to start with a simple IVR then direct to agent
Park the customer with custom music per campaign
Set outbound CallerID per campaign or per list
Automatically dial unlimited alternate numbers until you get an answer
Dialling with custom Time Zone restrictions e.g. per region and per day-of-the-week
Dialling with Answering Machine Detection, also playing a message for AM calls
System-wide and per-campaign DNC lists that can optionally be activated
3rd party blind call transfer
Outbound agent-controlled, broadcast and predictive dialing
Web-configurable IVRs and Voicemail boxes
Zoiper Webphone is included
Push contact data when transferring a call to another agent or supervisor
The agent web application is available in multiple languages.
An agent can call clients in succession from a database through a web-client.
Display a script for the agent to read with fields like name, address, etc. filled-in.
Agent can take both inbound and outbound calls in one session(blended).
Start and stop recording an agent's calls at any time.
Schedule a callback with a customer as either any-agent or agent-specific.
Faster hangup and dispositioning of calls with one key press (HotKeys).
Integrated web-based agent phone included, requires no agent setup.
Agent's can:
Be logged from anywhere with just a phone, web browser, and an internet connection.
Select a Pause Code when they are not active.
Control volume levels and mute themselves.
View the statuses of other agents on the system.
View details for calls in queue that the agent is selected to take calls from.
Select and click to take calls in queue from their agent screen.
Shift enforcement by day and time, defined per user group.
View internal chat users activity.
View queue callers.
Chat with customers from a website through the agent web screen
Chat with managers and other agents in the agent web screen
Option of a drop timer with safe-harbor message for Ofcom compliance
Variable drop call percentage when dialing predictively for Ofcom compliance
Call recording scanning / redaction
Send a dropped call to a voicemail box, queue or extension per campaign if no agent is available
Ofcom compliance configuration settings
GDPR compliance
GDPR data removal ("right to forget")
PCI DSS compliant payment system integrated
TLS & VPN encryption of web access and phone connection
Screen pop client record on call connect
Click to dial from CRM
Select leads for auto-insert into contact centre
CDR details inserted into lead record
Control contact function using API
Trigger dialler functionality using workflow
Update CRM record from contact centre
Real-time reports with "click-to-listen" to monitor agent phone calls
Web Wallboard with configuration interface
Advanced database reporting with real time updates
Connect to the database for 3rd party remote reporting
Live view of Chatbot conversations
Live view of web site visitors
Live view of chat sessions
PCI DSS security monitoring
TLS encrypted phone registration
TLS encrypted web access
Firewall
IPSEC VPN
PCI DSS secure data environment available
SFTP data download
SSL web certificate
Security monitoring to PCI DSS standards
Scalable to hundreds of logged in agents
Encrypted customer data handling available
Computer IP Address access restrictions for web resources
Call recordings automatically transferred to an external FTP site
DID, phone and carrier trunk provisioning through the web interface
Local, toll-free and international inbound phone numbers available
PBX features allow you to use the contact centre as your office PBX
Use custom database queries in campaign dialing
Load Balancing of call across multiple inbound or outbound servers is possible
Outbound calls sent to multiple carriers for resilience
---
Call Recording
Hosted call recordings are used by all types of businesses. They're a key tool for staff training and can improve agent performance to ensure better call outcomes for your contact centre in the long-term.
The option to record calls is available as standard with the ContactPro Hosted Contact Centre service. For smaller businesses, it's an efficient way to avoid additional in-house IT and staffing costs, while larger businesses operating in different locations can benefit from a central hub, wherever their agents are operating from.
Advanced Call Recording for your business
All call recordings are compliant
Never miss call information
Call recordings at your finger-tips
All recordings stored securely
Call recordings available for remote agents too
Use call recordings to train your agents
Our recordings are easily searchable with our advance search application
Dedicated servers for ample storage