Why use the ContactPro predictive dialler?
Hostcomm's ContactPro predictive dialler service is an auto dialler solution that will:
Quickly increase your team's efficiency 
Help your agents focus on customer engagement
Deliver a consistent, high-quality experience
Maintain control on your contact centre costs
To learn more about how diallers work read What is a hosted dialler?
Our clear and simple dialler dashboard enables you to set up and operate an advanced campaign quickly and start to become more productive.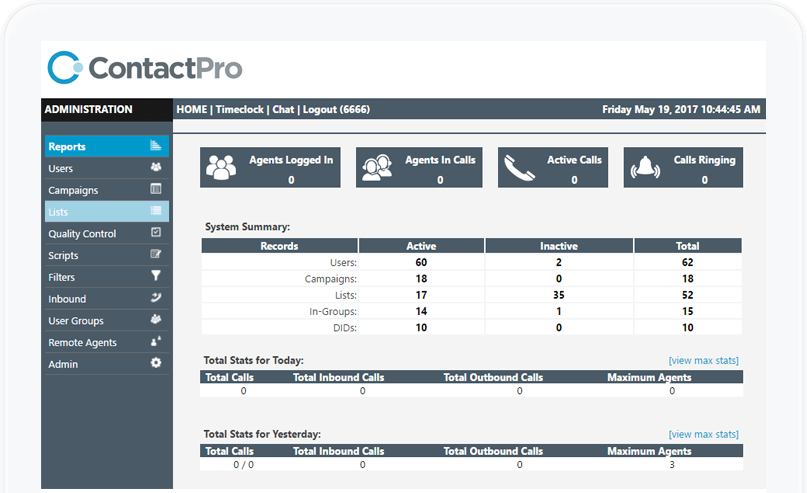 Automate large call volumes
ContactPro is a dialler service that automates the process of making large volumes of calls. It allows you to control the pace of dialling and, in predictive dialling mode, uses statistical algorithms to ensure the pace of dialling matches the agent's availability to respond. This reduces the time agents spend waiting between conversations, while minimising the risk of a customer answering when no agent is available. 
It's a flexible service that's provided as a monthly subscription. And, because it's hosted, it can be up and ready to go in 24 hours, without the need for IT support.
Don't let size or legacy systems slow you down. With the Hostcomm ContactPro predictive dialler service, you can stay flexible, respond to changing demands, and deliver better service – immediately. In addition to a high quality service you will receive the highest standard of Technical Support.
---
How can the ContactPro auto dialler help you?
The ContactPro hosted predictive dialler provides a wide range of benefits that will help you grow your business and improve your customer service. The dialler has plenty of advanced options right out of the box. And if you need more, we can customise many of them to suit your business needs.
Learn More about dialler pricing and additional features available:
Full auto dialler service
Hostcomm ContactPro offers a full hosted dialler service for your contact centre. That means you get a powerful predictive dialler, full PBX service features, and inbound call management with fast setup, available at a fraction of the cost of an in-house dialler. No CAPEX budget or IT department support are required.

With no line latency and crystal-clear quality, your customers get the service they deserve. And with instant call connections, on-screen customer information and automated follow-up, customer service is timely and thorough from start to finish.

No more downtime
ContactPro makes downtime disappear. The auto dialler filters out numbers with bad call results like "busy", "no answer" or "unobtainable" to save time. Agents are able to receive a steady flow of connected calls, letting them talk for up to 50 minutes in the hour.
Ramp up business efficiency
By integrating the predictive dialler with your existing CRM system, your agents can work from an interface they already know. Automate tasks such as dialling and recording calls to sending follow-up material to keep your service quality high, eliminate manual errors and your costs low.
The Hostcomm ContactPro predictive dialler is easily integrated with many leading CRM systems including Salesforce, Microsoft Dynamics, Bright Office and Zoho CRM. 
Monitor 24 / 7
With our hosted dialler, you'll have online access to a wallboard from any browser. From there, you can check metrics in real-time, including agent performance, campaign targets, and data penetration. You'll always know what's working and where things can be improved.
Improved data usage
High-quality data is one of the most important factors in achieving success in any outbound campaign. Maximising your return means keeping data costs low and data penetration high. A predictive dialler finds duplicates in your data and drives faster penetration rates - and you'll have the accurate data to prove it. 
Compliant calls and IVR payments
Conducting an effective telesales campaign requires your contact centre to meet the demands of Ofcom and PCI compliance. Running as a hosted solution on our fully audited, fail-safe and secure infrastructure, ContactPro is compliant-ready as standard. 
In addition to essential Ofcom compliance, we're able to provide payment options that are also PCI compliant.
A solution that grows with your business
A flexible business model is crucial to any successful outbound contact centre. And your call centre needs to respond to the changing demands of both your own business and your client's customers.
That could mean scaling up by adding new agents or new lines, or scaling down to ensure that your costs match the seasonality of your business. A hosted auto dialler lets you do this on demand whenever you need to.
---
Dialler Modes
If your company makes outbound calls, you can benefit from a predictive dialler for the most efficient way to call contacts and maximise agent productivity. However, the specific benefits you'll achieve will depend on how you use your dialler.
A dialler can work in three different modes: preview dialling, progressive dialling, and predictive dialling, with each suited to particular situations and company methods. To get the most out of your dialler means taking the time to find the right mode – or a combination of all three - for you.
Flexible dialling modes
When it comes to finding the right dialling modes to suit your business, you may need to modify your combination. But what makes our dialler so flexible is the ease with which you can make any changes you need.
With these flexible dialling options:
Agents can achieve higher talk time – up to 50 minutes in the hour
Administrators can monitor agent productivity and take control of the pace of calling
Commission-based sales staff are motivated, spending more time on sales, rather than admin
Automation can be used for follow-up tasks such as callbacks, through your CRM to minimise agent administration
Many businesses begin with a simple preview dialling mode. However, as their needs grow and their targets evolve, it's quick and easy to switch to automated dialling at no extra cost and without any complex or time-consuming set-ups. You can learn more about dialling modes in our eBook, The Truth About Diallers. 
Dialler calling options

Preview mode
Your agents set the pace of calling using simple manual preview dialling (or 'click to dial'). In this mode, agents can preview contacts before clicking an on-screen button to dial.
Preview dialling is ideal for focused calling on small, high-quality lists, follow-ups, and calls to existing customers, meaning agents can focus on selling rather than manually dialling numbers. 
Progressive mode
As an automated method, progressive dialling mode is quick and easy. Agents can set the "pace" of dialling, (for example, two numbers dialled for each agent).
Progressive mode is ideal for larger lists and allows call centre administrators to control the pace of calling and productivity of the agents. As a result, agents only spend their time on connected calls, not busy tones or disconnected numbers.
Predictive mode
Predictive mode gives you an intelligent dialler that takes efficiency to another level. The dialler can predict when agents will become available and start making outbound calls in preparation.
This leaves little or no downtime between calls, which means higher talk time of up to 50 minutes in the hour depending on data quality. It also provides deep list penetration to deliver the best possible results on poor or stale lists.
Telephone Preference Service (TPS) Screening
The Telephone Preference Service is a free government backed service that enable to people to indicate that they don't want to receive unsolicited  or marketing calls.  It is therefore essential that you ensure that you only contact recipients you are willing to receive your call. Both residential and mobile numbers can be added to the TPS register and this service has also been extended to corporate bodies.
Hostcomm is an official TPS licensee and offers a TPS service which will screen your list of telephone numbers to check whether it is on the TPS database. If it is, that number will be blocked from being called, ensuring that it will not be contacted again.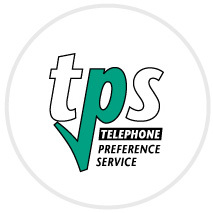 ---
Wallboard & Reporting
Getting the best from your dialler requires the availability of high-quality data. You can monitor performance, report on progress and make any changes required for further improvements.
Installed free of charge as part of your predictive dialler service, the Hostcomm Wallboard is an advanced Add-On that gives you real-time data on the progress of your campaign. The Wallboard is a web page, so you can log-in and control the sales and campaign performance, whether you're in the contact centre or working remotely. Learn more about our advanced Add Ons and Integrations.
Advanced Wallboard with Hostcomm Branding

The Wallboard provides a range of views so you can look at the overall performance in different levels of detail. Agents can be grouped by campaign or split into teams, while team members can be selected and deselected from the wallboard as necessary. Reporting on the performance of the entire sales team or an individual agent has never been easier. 
There's also a wide range of standard reporting options available and you can also create your own customised reports. In addition to a large number of metrics that we set up as standard, we can also customise the data view to suit your specific reporting needs. These can be emailed to you or made available as real-time reports accessible from any browser, so you have access to your campaign's performance, wherever you are.
We are able to offer many advanced wallboards and custom reporting features.
Learn more about how our Advanced wallboards overview.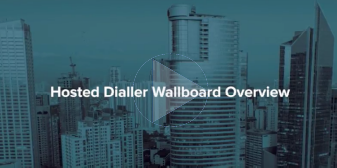 ---
Scripting & Surveys
With intelligent-agent scripting, you can keep your agents on-topic while they feel knowledgeable and confident. This makes it easier to sell or to deliver great customer service on every call and collect the data you need.

The Hostcomm Surveyor is a hosted web application - CATI (Computer Assisted Telephone Interview) - that enables you to create telephone and online surveys quickly and easily. It comes complete with the Hostcomm hosted dialler so you can increase contact rates and successfully complete surveys faster. It also works seamlessly with the hosted Contact Centre service.
Watch our Video to learn more about Intelligent Scripting for a Campaign.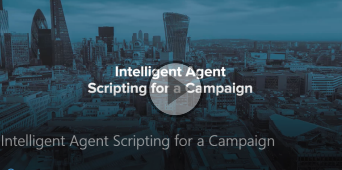 Agent confidence
Agent confidence plays a vital role in successful calls and our intelligent-agent scripting will help you, and them, in a variety of ways.

Reduce agent training time
Rich scripts make conversations flow
Fully customisable
Execute workflow from the script
Automatic lead assignment
Quick and affordable updates
Features
Our intelligent scripting has a number of powerful features, making it both effective and easy to set up and use. 
Ready to go with no IT involvement required
Easy to administer - just point and click
Screen Pop Survey questions for agents
Data capture in MySQL format for easy export
Responsive design for mobile, desktop and tablet
Comprehensive online training manual
---
IVR Payment System
If your contact centre handles credit and debit card payments, you have a duty to protect your customers from fraud.  When you utilise an Interactive Voice Response (IVR) payment service, it's the best way to ensure any customer credit card information is securely safeguarded.
PayMatic-PCI is a hosted payment IVR application that works with Hostcomm's predictive Dialler and Contact Centre services. 
Key benefits of IVR Payments
Cost-effective - use on a Pay As You Go basis
No additional hardware or software costs
High performance - manage multiple card payments at the same time 
Easy to use and agents can be trained quickly
Works with most payment gateways using secure API
Call recording security
Dedicated firewalled server eradicating server breaches
Unlimited support and training included in the monthly service fee
---
Call Recording
Call recording is a valuable feature used by many businesses. It allows higher quality training to take place and helps increase the effectiveness of call agents. 
Hosted call recording is an effective way to avoid the expense of having your call recording system in-house. Plus, contact centres can rely on a central base, even when their agents are geographically dispersed.

Our services are provided as a monthly subscription. And, because it's hosted, it can be up and running in just 24 hours, without the need for IT support. All you pay is a fixed 'per user, per month' cost, allowing you to scale up or down with your business. As well as our standard call recording we have additional advanced call recording options within our Add Ons.
---
Key benefits of call recording
Call recording includes a number of features and benefits. Here are some of the most important ones. 
PCI Compliant Payments in Calls
If your agents take payment card information, PCI DSS compliance demands that none of this data is recorded. Our call recording system can automatically remove card data from your call recordings, or pass customers to an automated PCI payment system, helping you stay compliant and within the law.
Single Interface for all call recordings
Our call recording system lets you record calls from multiple locations, reviewing them under a single, centralised interface. This helps your agents who work in different locations, and helps you deal with the complexity of capturing, managing, and auditing your calls.
Crystal Clear Recordings
With a crystal-clear recording of every call made, you'll gain valuable insight into your customers. You can hear their attitude, their agent experience, and quickly resolve any issues by returning to the calls themselves.
Call recordings for training
Call recording is the best way to train your agents and develop their skills. It's also a useful way to spot any bad habits that can be fed back to your teams on a regular basis. You'll get the information you need to reward your best agents, and save their calls for training others.
Keep evidence of your calls
Accountability is an essential part of handling your calls. Our call recording system provides you with complete evidence of every call made. You can check calls quickly if disputes or disagreements arise, and always make sure your agents are following your procedures. 
Fully searchable call recording
Call recording is useless if it's not easy to search, collate and retrieve them when you need to. While we provide a full call reporting service as part of hosted dialler plans, our call recording interface lets you search for call recordings by a specific agent, or on a specific day - all from any web browser.
Secure data servers
Your calls may contain sensitive information or confidential data. We understand how important it is to keep this secure, so your records will be stored within our privately operated infrastructure, behind a robust firewall. Access is only available to you and the people you nominate. Call encryption is also available.
Dedicated Server Data for storage
The demands of compliance mean staying secure and keeping data stored for long periods of time. Our call recording system provides you with a dedicated server that isolates your calls from other customers, as well as giving you substantial storage for future data.
---
Inbound Call Routing
For call centre agents, intelligent call routing ensures they know who they're about to speak before they've picked up the call. Preparation for the conversation they're about to have is key and will ensure it ends with a satisfactory and positive outcome.
Intelligent call routing transforms the customer experience. Going from one which involves waiting on hold or being passed from one department to another, to one in which they get through to the right person, first time. 
One of the advanced features of the Hostcomm predictive Dialler, is its ability to handle both outbound and inbound call traffic. With Hostcomm intelligent call routing, calls can be easily routed according to criteria, including agent skills, campaigns, call priorities or geographic origin. We can help you discover the best call routing options for your call centre and set it up.
Queue Call Backs
Your customers don't like waiting in queues. And your agents don't like dealing with customers who have been kept waiting.
Unfortunately, when your customers are forced to wait for prolonged periods of time, the best case scenario is mild frustration. In fact, customers are just as
likely to abandon the call altogether or turn to a competitor. The problem is that there is no accounting for sudden, unexpected spikes in call volumes. When all
your agents are busy on calls, there is little you can do other than watch your queue size and average wait times get bigger.
How a Dialler Helps
A dialler can help smooth peaks in call volumes and reduce the length of time customers are required to wait in a queue.
This is achieved using queue callback technology.
After customers have waited for a predefined length of time, an automated message can offer to call them back. If the customer pushes a button to request this service, the dialler retrieves their caller ID number and drops it into an outbound call queue.
Then, it is treated as a standard outbound call. When an agent becomes available,
the callback is automatically dialled and passed to the agent when it is connected.
Benefits of Queue Call Back
Customers are less likely to abandon calls
Call volumes are spread evenly through the day, aiding agent productivity
Agents don't need to manually dial outbound numbers
Agents can begin conversations on a positive note – not with a discussion about queue lengths
Customers get connected to an available agent – without the need to wait in long queues on the phone