Technology has radically advanced over the decades. With its evolution, new processes and capabilities have been brought to the business world, and in particular the commerce market. One such example is the Interactive Voice Response, or IVR.
What is IVR?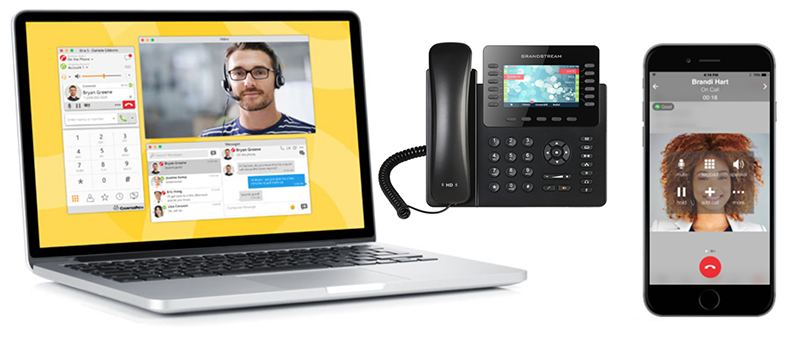 Simply put, IVR is an automated telephony system that has many roles, including managing caller interactions, processing payments and data collection. This intelligent technology can process a range of voice data and touch-tone keypad selection to complete actions and provide the right support to customers.
An IVR application works by using pre-recorded voice responses for commands, interpreting keypad signals, and accessing the relevant data to provide the customer with the necessary information. Through the use of computer telephony integration (CTI), IVR systems can also transfer the call to a relevant member of the support team. The information is passed via a dual-tone multi-frequency (DTMF) signal which allows phones and computers to communicate with each other.
Typical IVR systems comprise of telephony equipment, software and database, all with supporting infrastructure. Most companies opt for running this system through an IVR hosting service, such as Hostcomm, to ensure their IVR remains up-to-date and professionally maintained.
You can read more about what IVR systems are here.
When was IVR invented?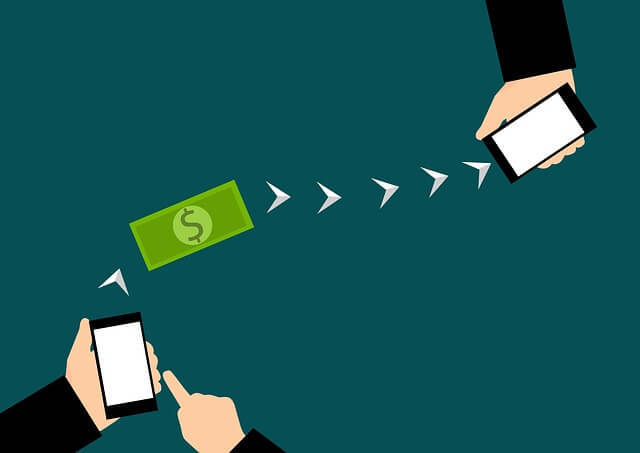 Voice recognition technology dates back to the 1930s. It all began in the Bell Telephone Laboratory, now owned by Nokia, where a Voice Operating Demonstrator was invented so that they could hear a machine "talk". This creation marked the beginning of an intelligent voice system.
In the 60s, businesses realised the importance of traditional call centres; however, the model was only sustained by hiring enough staff to meet demand, inevitably resulting in higher operational costs. It was during this time, though, that touch-tone dialling became available to the public, offering customers a basic form of the IVR solutions we have today.
By the 80s, call centre technology was benefited by more advances, and the IVR systems developed to meet the demand by businesses. Despite their simplicity in this era, they were still useful and cost-effective tools for customer service. Their popularity boomed so much so that by the 90s it would be surprising if your business did not use an IVR system at all. IVR technology continued to develop, now becoming a vital part of an omni-channel customer service system that helps to save businesses time, energy and money.

Payment IVR Systems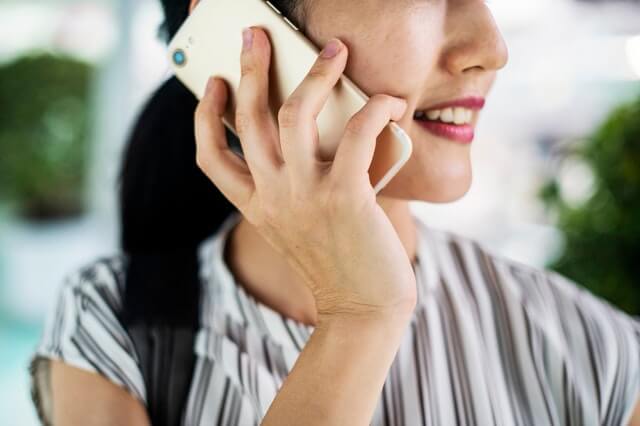 In this feature, we will explore the four types of payment IVR systems, supported by Hostcomm, so that you can make the right choice for your business. Having the best payment IVR system in place is vital for several reasons, including complying with best practices and legislation, as well as providing a cohesive brand experience.


Each one offers a host of benefits; however, the option that is best for you will be dependent on your organisational needs and priorities. Therefore, understanding how each one operates is advantageous in the decision process.
An automated IVR is a payment system that allows a customer to make a direct payment to a company. The customer is transferred to the system and can pay their bills without the assistance of an agent.

Why would you want an Automated Payment IVR?

Automated Payment IVR systems are a low-cost option for businesses who are looking to reduce their operational expenditure. The automated payment IVR is 24/7, meaning your customers can pay for products or services over the phone whenever it suits them. Also, they do not have any waiting time to speak to an agent, providing a quick and easy solution for your busy customers.
Things to Consider about Automated Payment IVR
While automated payment IVR systems are lower in price, they can be less engaging than other phone payment options, which could result in negative customer experiences. As the customer deals only with the automated system, there may be times where they need assistance and are not able to receive it, which could encourage customers to abandon payments. Of course, this means that there will be times when the company needs to chase the individual for payment, often incurring in additional costs for you.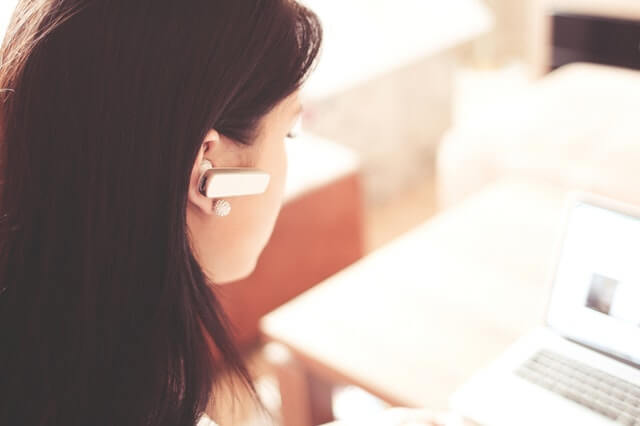 Customers looking to make a payment contact the customer support centre to speak to an agent. After an initial conversation, the agent directs the customer to the automated payment system and leaves the call to help other customers.
Why would you want a Post Call Payment IVR?
Post call payment IVR allows your support team to provide the level of customer engagement an automated payment IVR cannot. The initial conversation allows the support agent to create a positive interaction that reflects on the customer's perception and reviews of the experience. The agent can also address any other issues should the payment query be complicated or multifaceted. The automated process is quick and straightforward, and the agent can return to helping other customers once the call has been directed.
Things to Consider about Post Call Payment IVR
Sometimes post call payment IVR systems can result in customers opting to abandon the payment or running into complications that cannot be resolved through the automated system. Because the agent has ended the call, the customer will likely not be able to reach their original agent, therefore, resulting in them having to explain their situation again or more likely, not ringing back at all.
Agent Assisted Payment Process
This payment process is similar to post call payment IVR systems, expect the agent will remain on hold as the customer works through the secure payment process. If there seem to be any issues, the agent can interrupt the procedure to help, or the customer can return to the call. Masking the touchtones protects the customer's data.
Why would you want an Agent Assisted Payment Process?
The agent assisted IVR offers the best of both worlds by allowing customers to self-service their payments but also benefit from an agents knowledge as and when it's needed through the entirety of the process. Additionally, agent-assisted IVR is considered a great balance between cost and security for businesses looking for the most cost-effective solution.
The data is handled outside of your databases, therefore, descoping your support centre from PCI DSS compliance but also protecting consumer data from being misused. The data is transferred to a cloud-based IVR service outside of the business, that is fully PCI compliant, and therefore, secure.
Things to Consider about an Agent Assisted Payment Process
The best way to determine if this is the right decision for you is by asking your customers what they need. In some cases, your customers may need to speak to an agent to fix their issues throughout the entire payment process. Directing them to an automated process can be frustrating, so giving them the option to speak to someone can add some invaluable reassurance to the customer's experience. The agent assisted payment process offers more control to your customers which helps to shape a positive perception.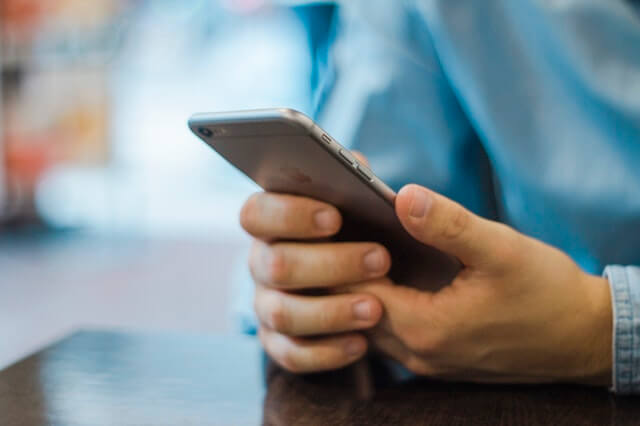 In-call payments are another form of agent-assisted IVR payment. It differs from the traditional method explained above as the agent takes the payment through a web form. The customer inputs their card information into the keypad; the web form collects the data, which is hidden from the agent. The agent is on hold during the payment process, but the call continues once payment has been completed.
Why Would You Want In-Call Payments?
In-call payment systems provide customers with a seamless and personalised support experience, as well as boosting high rates of payment completion. All in all, this option offers businesses a well-rounded IVR solution.

Things to Consider About In-call Payments
In-call payments are worthwhile for any agent looking to close a sale during the call. This IVR process is the most comprehensive, but also the most expensive, of the four IVR systems highlighted. Therefore, it is recommended that you consult with the host company to find out the type of IVR system is best for your business. Each case is individual, so it is best to speak to one of our Hostcomm advisors to find out more about our offers. Also, visit our pricing plans for more information.
According to research conducted by Interactions Corporation, 83% of customers are likely to avoid a company following a negative interaction with an IVR system. This statistic highlights the importance of selecting the right IVR for your business. Get in touch with Hostcomm today to talk more about our IVR systems and how they will work for you