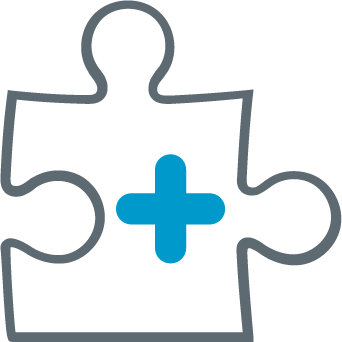 Add-Ons & Integrations Available
The Hostcomm development team has created a collection of Add-Ons and customised integrations that enhance our Hosted Dialler and Contact Centre services.
Click to Dial integration with CRM

This simple integration to your Hosted Dialler and Contact Centre services and pull contact information straight from your CRM. You can then set your dialler mode to automatically dial contacts. Your agent's can now make far more calls and increase their productivity by up to 300%.

Wallboard

Display your call centre statistics realtime. Fully customisable to help you make the most of your valuable data. The service works in conjunction with a secondary reporting server to relieve pressure on the main call routing server.

Advanced Reporting

Ideal for the busy Contact Centre Manager, advanced reports can provide data in real time, in any format.

All reports can be downloaded or presented as a web page. Available to view in any browser as a web-based spreadsheet,

Custom Branding

A user interface that displays a client's corporate branding is essential for many companies. Hostcomm can rebrand both the ContactPro admin and agent interfaces to match the client's brand guidelines.

PCI DSS Compliant IVR Payments

The IVR Payment system works seamlessly with your existing hosted dialler or hosted contact centre and will give your customers the peace of mind of knowing that they can make their payment securely over the phone. At the same time, it ensures your business fully complies with PCI Data Security Standards (DSS).

Agent's won't be exposed to customer payment data but they can monitor the customer's progress through the payment process and complete the call once the payment is made.

Advanced Call Recording Search

A comprehensive add-on that allows advanced call recording search capabilities on your database. Search fields can track and retrieve any calls recorded on specific days or by individual agents, making the task of finding call recording files quick and easy.

Communify Multi-channel Queue

Today's customers demand the choice of how they communicate with you. Using standards-based WebRTC browser code, Hostcomm can configure real-time communications on your website.

With a visual menu options to add video, screen share, web chat or SMS, Communify offers a complete communication service from any web page.

SMS Campaigns

This Add-On offers management of simultaneous outbound and inbound SMS campaigns. Available with any SMS service provider, agents can send and respond to messages between phone calls or chat messages. Individual reports for each campaign are available.

Talk to Our Sales Team
Tell us about your business communications needs and we can recommend the best solution.


Pricing
Pricing can vary based on the type of Add-On or integration you need. Many of our Add-Ons are available for only a small addition to your monthly service charges. Visit our Dialler Pricing & Plans page add these to your dialler plan. More complex customised Add-Ons are available and priced based on the user's requirements.
---
Compatible CRM Platforms
Hostcomm offer specialist support to integrate our Contact Pro Dialler and other services with most quality CRM systems. We've listed the most common CRMs below - if yours isn't there, talk to us to see how we can integrate with your own system. Integrations include:
Click to Dial - you can dial using your accurate CRM data.
Screen pop of client details e.g. based on telephone number.
Surveys and Data Capture - feeding direcly into your CRM.
OpenCRM

OpenCRM is a customisable and fully-featured cloud CRM system that will help to grow your business without the huge costs of our rivals.

Salesforce

Salesforce is the market-leading CRM system. Hostcomm has created an integration between our ContactPro Hosted Contact Centre with the Salesforce Enterprise version.

SugarCRM

Sugar CRM is one of the most popular CRM platforms on the market. Hostcomm have worked closely with SugarCRM customers to create advanced integrations with Hostcomm's ContactPro.

FLG

FLG promises speed and complete sales automation. With ContactPro integration, you can maintain that way of working; pushing leads to the dialler with a click, or building new FLG leads automatically.

BrightOffice

BrightOffice produces tailored CRM services for specific industry sectors. Hostcomm's hosted dialler enhances each service with click to dial, screen pops, automatic data management and workflow automation.

Zoho CRM

An affordable system, Zoho CRM offers a customisable interface and its own built-in automation. Hostcomm's Hosted Dialler integration gives you a fast and flexible way to extend this automation.

---
Why integrate VoIP services your CRM?
Integrating your telephony, dialler or contact centre systems with your existing CRM can boost productivity and improve the customer service experience.
Agents have quick and easy access to relevant customer details
Admin tasks can be completed quicker and with fewer errors
Enter customer details directly to the CRM, reducing the need for post contact information
Improve campaign performance with better analytics and reporting
Improve contact list management by keeping it in one location - your CRM
---
Integrating your CRM can benefit your business
This simple tool lets your agents contact customers at a touch of a button, improving efficiency and reducing errors. And using click to dial from a single call list integrated with your office systems, you avoid duplicate and mismatched data.
By integrating ContactPro dialler or contact centre into your business workflows, you increase the effectiveness of your processes. Hostcomm have a number of features that can be built into a complete workflow, or used on a stand-alone basis for individual campaigns or customer interactions.
Using customer data, such as a phone number or email address, the dialler will display a screen pop with relevant customer information, pulled from your CRM. Your agent then has key information at their fingertips for a more productive conversation.
In addition to screen pops, the dialler can present a script for the agent to use. This ensures customers get any important legal disclaimers and other compliance wording presale. An exceptional resource for agent training, it also gives callers a consistent customer experience.
Sales can be prevented or delayed if the right information isn't collected accurately in the initial sales call. Data capture can be used for initial identity checks or to collect information to goes directly onto your system without the need to re-enter it.

Surveys can also help productivity and efficiency without annoying your customers or losing new business income.
Call recordings are essential for most businesses and can be used for training purposes or to settle disputes, but the process can be difficult to administer.
Using Hostcomm's Call Recording facility, all your recorded calls are stored on our secure servers. And with our advanced search capabilities, finding the exact call recording you need is easy. Plus, we can hyperlink the call recording to any client record.

When customers need to use their credit or debit payment cards, agents can connect them to a secure payment IVR to complete the transaction. Once completed, agents can reconnect with the customer to finish the call.
The Hostcomm payment IVR fully complies with the Payment Card Industry Data Security Standard (PCI DSS).

---
How CRM Dialler Integration Works
Integrating your Dialler or Contact Centre with your existing CRM system is quick and easy. Simply place your order with us and we'll set up your hosted service for you. There's no need to change your telephony platform, install any new hardware or involve your IT department. And no CAPEX budget is required.
Having implemented the service for many larger businesses with protective firewalls, Hostcomm has developed a secure method to overcome any firewall issues by using a firewall traversal. Plus, the service includes a dedicated internet connection, so there's no need for a new fixed ISDN line.
Bespoke Integrations
Businesses can often have very specific requirements for certain integrations, monitoring or reporting. Hostcomm's experience means that we'll be able to identify an appropriate solution that works for you.
If you need a bespoke resolution, we can build an application or plugin that's exactly suited to your system and your requirements. Simply tell us what you need and we'll create a unique add-on for your business at a competitive cost.