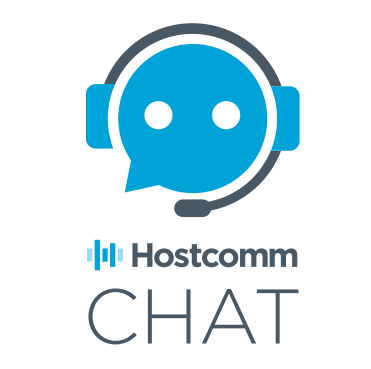 Why Create a Chatbot?
Chatbots are a technology that will transform your customer service, increase engagement and reduce operational costs.
Engage with customers 24/7

Interact with a customer immediately at any time, removing the need for them to wait in a telephone queue.

Correct Responses, every time

Responds accurately to all your often repeated questions.

Reduces Contact Centre Overload

Interact with a customer immediately, reducing time waiting in the queue and takes pressure off your team during peak times.

Reduce Costs

A chatbot can engage with your customers at a fraction of the cost of a human agent.
Why not try our chatbot for yourself?
Our chatbot contains around 40 base questions, plus a large number of diagnostic questions which funnel the user towards the answer that meets their needs. (It is at the bottom of the page on the right). Here are a few questions that will give you a taste of how the chatbot could help solve your customer's questions.
"I can't make calls"
"Sound Quality is poor."
"I need to set up my phone"
Demo Our Chatbot Today
Contact our sales team, who will demonstrate how our Chatbot works and talk about how a chatbot will meet your business needs.

---
Why Choose A Hostcomm Chatbot
We can integrate chat, speech to text, speech recognition, visual IVR, 3rd party apps (eg Slack, Facebook).
Experience with integrating into SIP contact centre and PBX environments via WebRTC.
Ensuring service is very secure and data is safely stored inside the UK.
Consultancy, design and implementation services.
PCI DSS standards adopted for security.
We offer UK based Telephone technical support and very competitive set up rates.
We have a complete set of complimentary services
Multichannel Contact Centre
Hosted Dialler
Chat
SIP Trunks
Unified Communications
Technical Support
---
Chatbot Pricing
Design and Build
It is not easy to give a specific price for a chatbot as it will depend on what you need it to do. The next step would be to talk to us about your needs and your budget. Here is a brief list of questions that you need to consider:
Are you looking for a basic FAQ chatbot, which will provide links to appropriate information?
Does the Chatbot need to have diagnostic questions, to funnel a general question to a specific answer?
Do you wish your chatbot to be able to handoff to a human agent?
Would you like the chatbot to provide confidential data to a user, where they provide the correct credentials. eg. invoices.
Our charges for our services are:
Development charges: £60 per hour
Specialist or Consultancy work: £120 per hour.
Secure Hosting and Management
Our services are PCI DSS compliant, which means that they are highly secure. We can host your chatbot and livechat services in a secure environment.
We can also take the burden of having to manage your service, ensuring that it will run smoothly day and night.
---
Benefits of a Chatbot
There are many benefits to adding chatbot technology to your sales and servicing.
Cost Savings
Save money on your customer services bill. A chatbot can pick up as much as 85% of your routine repetitive queries. The chatbot can point to resources that can potentially answer the query and avoid the need to contact an agent. This will save the user time and prevent your valuable human resources needing to deal with routine queries.
Research suggests that the costs of a chatbot interaction are far lower than their human counterpart:
Telephone: £25 to £35 per interaction
Text Chat: £6 to £8 per session
Chatbot: £0.40 to £0.45 per interaction
Improve Customer Experience
24 hours a day, 7 days a week servicing. Your chatbot can be there all day everyday. It is also ideal for out of hours cover and quiet periods, where your agents are under-employed.
Integrate your chatbot with your contact centre. The user can choose to continue the conversation with a person, either through a call or a chat.
Manage peak flows of chat volumes. As the first engagement with clients, the chatbot can find out what the user needs and direct the enquiry to the best agent to resolve the problem.
The chatbot can automate the completion of tasks such as taking online payments or viewing and amending data by the customer. This allows the user to pay bills whenever it suits them.
---
Chatbot Features
Here are some of the key features of the Hostcomm Chatbot. You can choose some or all of these features based on your needs.
| Chatbot Features | Description |
| --- | --- |
| Interactive FAQ | The chatbot responds to a user query with a matching answer. |
| Paraphrasing | The chatbot can be programmed to recognise alternative ways a question may be asked to better match the users intent with a helpful response. |
| Funnel or diagnostic questions | Where a user's question is very general, it may result in a number of possible answers. Therefore, diagnostic questions can be inserted to zero in on the exact information needed. |
| Connect to Live Chat applications | Connect your chatbot with your Live Chat application. Hostcomm can offer a livechat application that will integrate with our chatbot. |
| Connect to Live Agent | Ability for user to opt for a human agent instead of the chatbot. |
| Automated Handover | The chatbot recognisees when it is stuggling to answer queries and can pass the query to an agent once it can no longer answer the questions. |
| Systems Integrations | The chatbot can be synchronised with backend systems to retrieve information. |
| Speech to Text Integration | This enables the user to speak their request to the chatbot. This is converted to text and forms part of the chat transcript. The chatbot's responses will also be converted to speech. |
| Access services from Bot | Allow customers to access data or services directly from the bot through a secure login. |
| Integration with your Telecomms | We can link your chatbot and livechat to your other telecommunications services |
| Agent Monitoring & Takeover | Chatbot sessions are visible from Live Chat interface. So an Agent can monitor and take over a chatbot session at any time. |
| Contact Centre Integration | Our Chatbot integrates fully with our multichannel contact centre. |